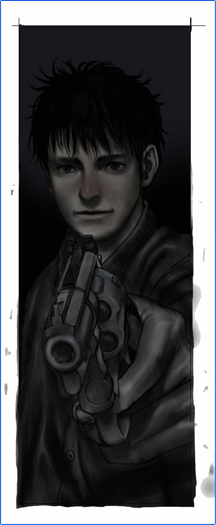 The Kanto 24 Wards was planned and constructed by the government.
24 Wards Heinous Crimes Unit 2 Special Agent Tetsugoro Kusabi was attacked by gunmen while on his way home. Thus began a slew of mysterious murders, unravelling one after another.
As Kusabi pursues the perpetrator, he winds up finding none other than Kamui Uehara, the mastermind behind the legendary case from 20 years prior.
Who really is "Kamui?"
And what exactly is "The Silver Case?"
A slew of seemingly unrelated incidents all lead back to "The Silver Case."
The 24 Wards
The Kanto Government Special Administrative Region "24 Wards" project caused huge rifts to occur among the residents, not only in terms of income but also in access to information and other areas as well. These gaps in livelihood and status caused the people to revolt, leading directly to a dramatic spike in crime rates.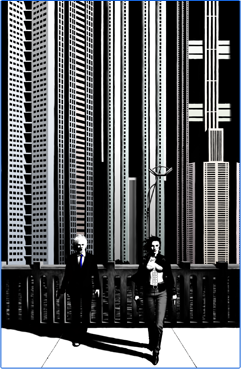 The Kanto 25th Ward was an enhanced and upgraded version of the project implemented in the 24 Wards.
In contrast to the chaotic 24 Wards, the 25th Ward seemed to be the picture of "normality" as its citizens quietly went about their daily lives.
But one day, Shiroyabu and his colleagues at the 25th Ward Heinous Crimes Unit are called out to a highrise apartment building to find the body of a woman killed under strange circumstances, with no external wounds―yet blood covers the room.
The facade of the Utopian "perfect everyday life" enjoyed in the 25th Ward had begun to crumble.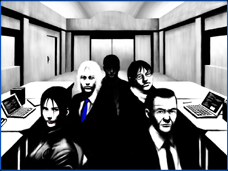 Heinous Crimes Unit
Police agency established for the investigation and handling of extremely violent crimes and the contagious "criminality" which causes them. This unit has express license to "process" targets on sight.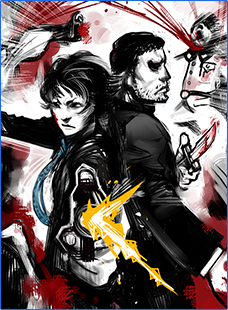 Regional Adjustment Bureau
This department oversees the lives and behavior of 25th Ward residents from behind the scenes. They "adjust" those elements of society who would cause trouble by completely eliminating them.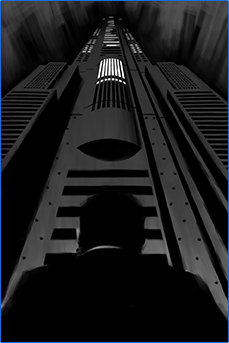 Bay Side Tower
The highrise apartment complex where the body of a woman killed under suspicious circumstances was found. The story begins here and branches out as it unfolds.